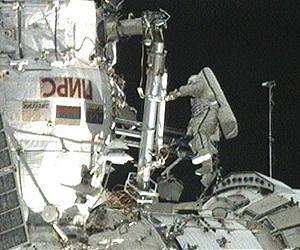 The initial IDSS definition document will be released into the public domain on 25 October. It will contain a preliminary description of the physical features and design loads of the standard docking interface.
by Staff Writers
Paris, France (ESA) Oct 21, 2010
SpaceTravel.com
Partners in the International Space Station programme have agreed on a new standard for docking systems, which will be capable also of implementing berthing. The agreement allows a range of compatible, but not necessarily identical, mechanisms for spacecraft docking. A first agreed version of the Interface Definition Document will be released on 25 October.